Products
We manufacture quality biofuel heating systems. From design to startup we support the client throughout the project.
Heating plants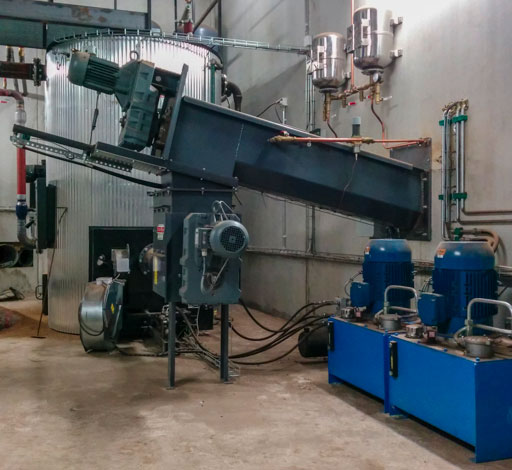 The base model with wide power range of 40kW to 3MW is adaptable to multitude of usages from local heating to grain drying.
Continuous feeding of fuel, adjustment of residual oxygen and control of circulation pumps are possible features.
Storage and conveyor system is designed for each customer's needs.
Heating cabin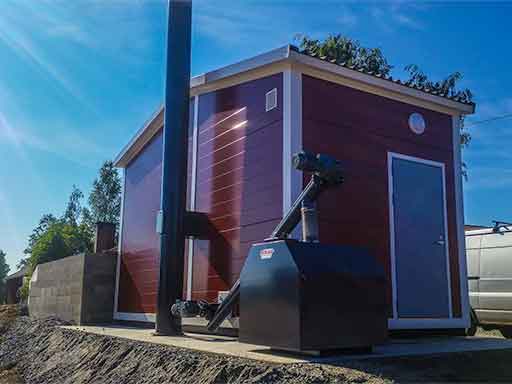 Easy to maintain heating cabins with maintenance friendly conveyors.
Cabin is available in power range of 40 to 800kW. Storage sized and accessories selected based on intended usage and customer wishes.Smaller cabins are with demountable body.
Outside dimensions: 4,0 m x 8,0 m x 4,8 m and 3,0 m x 6,0 m x 3,6 m for smaller version.
Taxation treats heating cabins as machine investment.
Steel smokestacks
Capacities up to 120kW.
Radiator packages
Easy to connect radiator packages for grain dryers.